Rich Klein is an experienced, award-winning photographer who focuses on small businesses, lifestyle photography, glamour/boudoir, portraitures, photojournalism and food photography. He is the author of two photography books with a third on the way in 2022.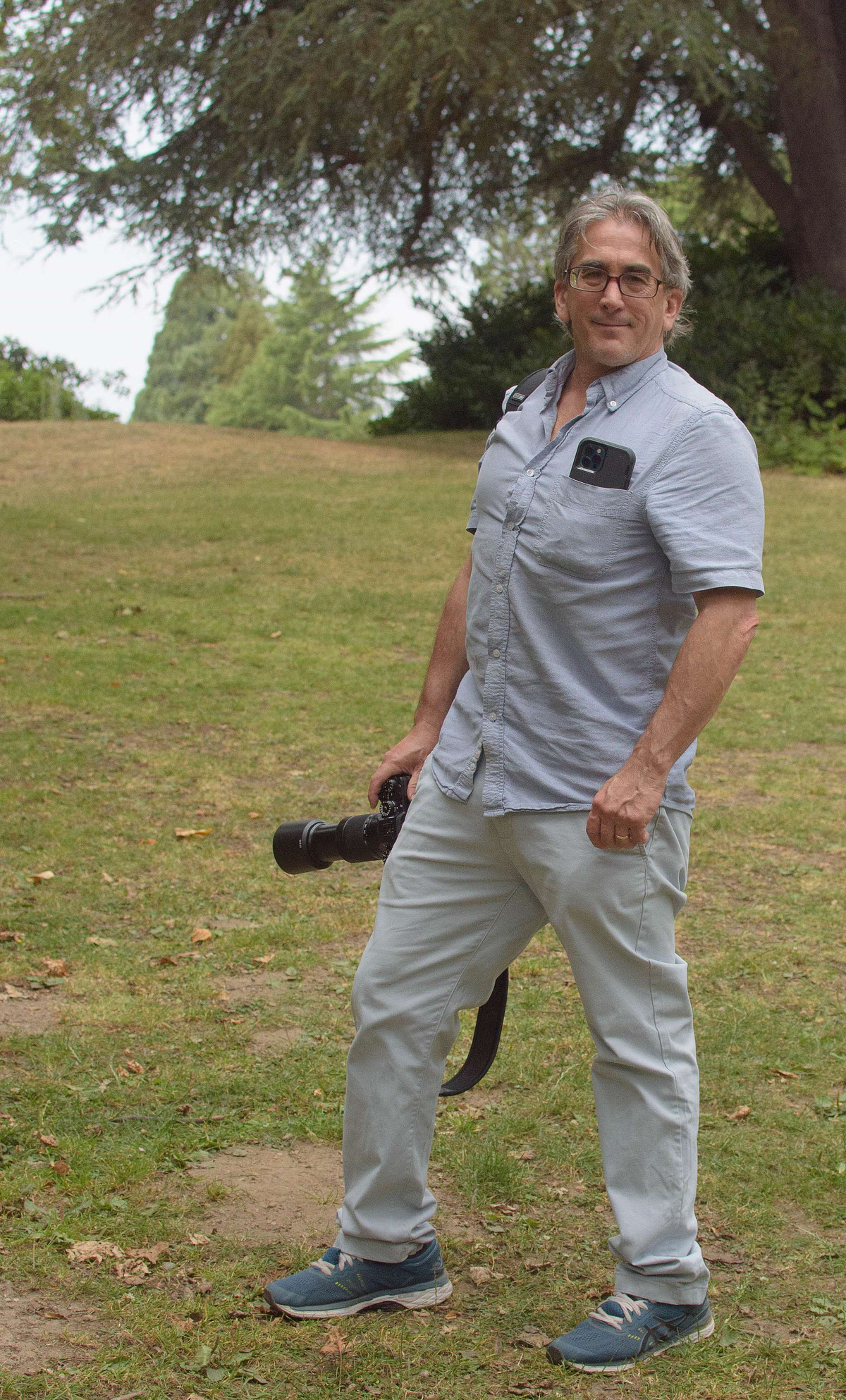 Based in Fort Lee, New Jersey, he serves the entire New York/New Jersey and Connecticut metro area.
In September 2021, he was awarded first prize for photography at the juried Roselle Park Arts Festival as well as second prize/photography sponsored by the Edgewater NJ Arts Council at the 30th Annual Art > Music Festival.
In June 2021, he exhibited at the Arts Amble/Fort Lee.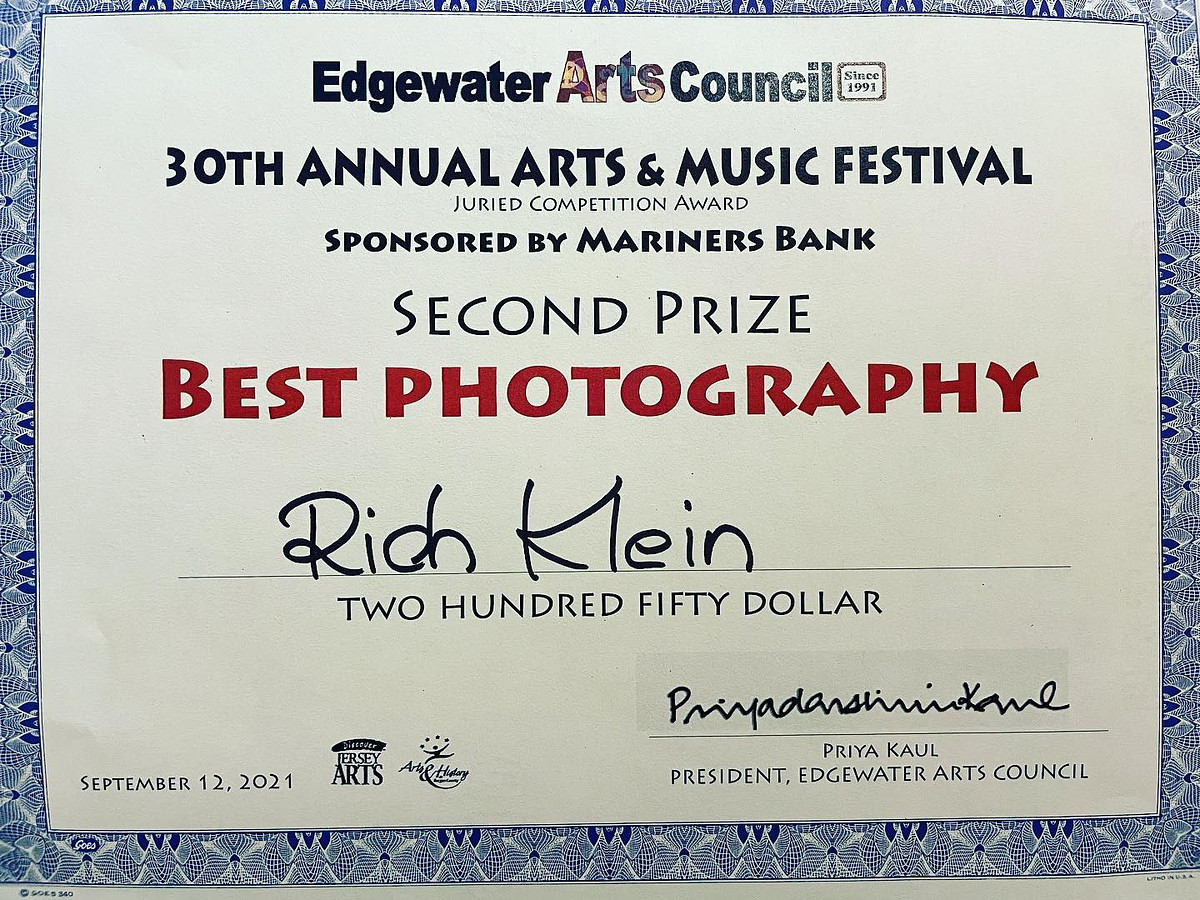 He is a member of the Fort Lee Artist Guild, Creative Bergen, New Jersey Photography Forum and the Fort Lee Regional Chamber of Commerce.
Klein also enjoys photographing special events. He recently captured poignant images of the Borough of Fort Lee's 20th anniversary ceremony honoring the victims of September 11, 200`1 and the Stop Asian Hate rally in Fort Lee.
Klein's first solo photography book is called The Catskills of Sullivan County: A Photography Journey, the only book of its kind to showcase the beauty of Sullivan County NY as see in the early 21st century. The author has a permanent display of Sullivan County landscapes, cityscapes and people from the book at the Villa Roma Resort (inside Eleanor's Country Kitchen) in Callicoon, NY as well as at the Sullivan County Government Center in Monticello, NY.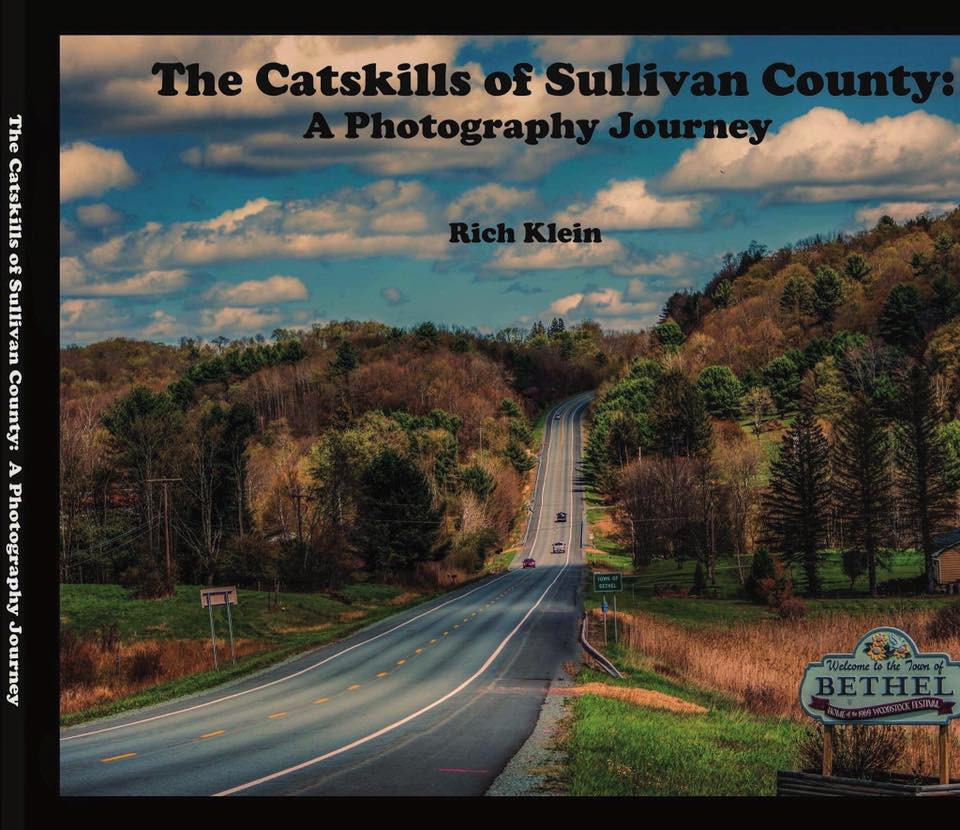 Klein grew up in Massapequa, Long Island, the focus of his first book coauthored with Lisa Glass Fiebert called: Massapequa: A Pictorial History Through The Eyes of Baby Boomers. Photographs from that book are on permanent display at the Northwell GoHealth Center on Merrick Road in Massapequa and at the Central Avenue branch of the Massapequa Public Library. For three years straight, he participated in the the Town of Oyster Bay's Rotational Art Exhibit, which displayed his work at multiple locations throughout Nassau County.
In 2022, he expects to publish a third photography book, 50 Women Over 50 From One Town, showcasing the beauty and vitality of people from his hometown, including some classmates from the 1960s and 1970s.

His personal work includes the creation of fine art landscape and cityscape prints and compelling street photography in color and monochrome. Many of those prints, consisting of work that spans more than a decade, are also displayed at Rich Klein New York Photography - a sibling company that preceded Rich Klein New Jersey Photography.
To contact Rich, call 201-228-0764 or email richkleinnj@gmail.com.